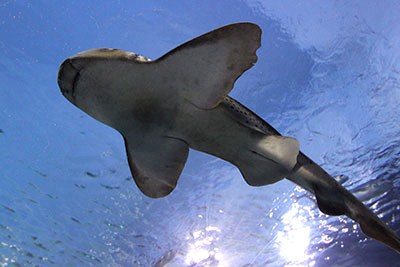 Australia Prevents Sharks Attacks with Twitter
If you need another reason to join Twitter, here it is, especially if you live down under. Australia has implanted transmitters in sharks that will send a real time tweet when they approach the shore.
Fisheries advise: tagged Tiger shark detected at 1.5km off Scarborough receiver at 06:37:00 AM on 3-Jan-2014

— Surf Life Saving WA (@SLSWA) January 2, 2014
Let's say that you are at the beach and a tweet from a shark is sent, how do you get alerted if your phone is back on the mainland? You can get a Pebble Smartwatch of course. The watch will vibrate on your wrist when you get a push notification from Twitter. Twitter let's you setup mobile alerts when someone tweets, so you don't have to be glued to your timeline to be in the know.
How to setup Twitter Alerts
Mobile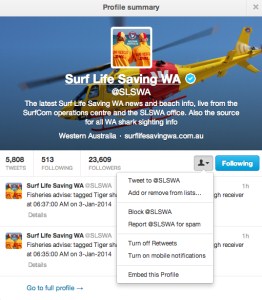 1. Visit the profile of the account you want an alert for
2. Click the gear
3, Click Turn on notifications
Desktop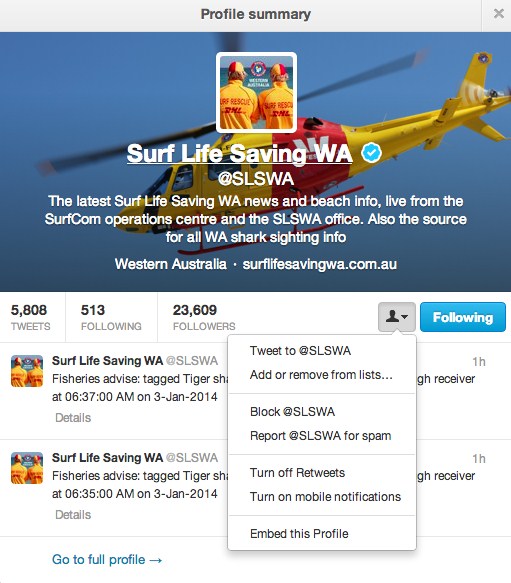 1. Visit the profile of the account you want a mobile alert for
2. Click the down arrow next to the following button
3. Select Turn On Mobile Notifications
4. A bar at the top of their profile will appear confirming your selection
Tweets from sharks? What will they think of next?
See Also:
How to edit Scheduled Facebook Posts

Should you sync your social media accounts
Twitter updates how users compose tweets