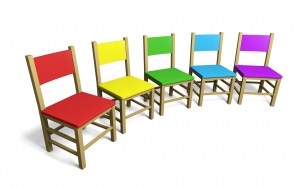 Social Media Strategy Part 1 – Defining Your Audience
This Article is part 1 of a series on creating a social media strategy (65,000). Social networking sites (450,000) are free, but the time and effort you put into it isn't. Would you invest in stocks without doing research? This series is meant to get you thinking about the intricacies of social media planning (9,900).
You may see numbers next to certain words and phrases in this article. I use the Google KeyWord Search Tool in order to determine which keywords get the most searches per month. "Social Media Strategy" has 60,500 monthly searches. "How to create a social media plan" only gets 300 monthly searches. I use this strategy to have my articles more likely be at the top of Google (450,000).
You'll also notice that the URL of this article is "https://sociallygold.com/social-media-strategy-1/."social media strategy" is in the URL. Google looks at the URL and will bring this article about social media strategy (65,000) to those that are searching for it. Now let's get to part 1 of this series.
Determining Your Audience
Determining you audience is step one in creating a kick butt social media strategy. If your audience is made up of college students, posts about retirement accounts would not be ideal. This is an obvious example, but catering your posts to your audience is important and cannot be overlooked.
If your audience are residents of an apartment community, you would want to post about apartment living tips, money saving ideas, community events as well as posts about the leasing office staff doing funny things. I can't stress enough how important it is to know your audience.
Once you know your audience, your job of creating a strategy became that much easier. Knowing what your audience wants is paramount to your success. What better way to find out what your audience wants then by asking them? You'll be surprised how responsive they will be.
PRO TIP: Ask questions that require 1-3 word answers. You'll get much more participation from your fans when they don't need to type a lot. Your users may be consuming their social media on a mobile device, so keep that in mind.
Do you have a question about determining your audience? Send me an email or comment below.
Part 2 in this series will be all about Creating Social Media Content
Articles you may also find Helpful
– Build online relationships with a social media strategy
– A simple way to Increase Facebook Engagement
Image courtesy: Deafstar, stock.xchange