Best Type of Facebook Posts
Ask and you shall receive is one of my favorite social media proverbs. Recently, a few images surfaced on Facebook with people asking for a million likes in order to get or do x
Image Source: Twogirlsandapuppy
A few days later, an image of two teens making a seemingly odd request also surfaced.
Image Source: Peter Kverneng
I also used this principal for an Ask Big Questions post back in August. I asked for 63 Likes and ended up getting 108. It also helped that a lot of our fellows were tagged in this photo.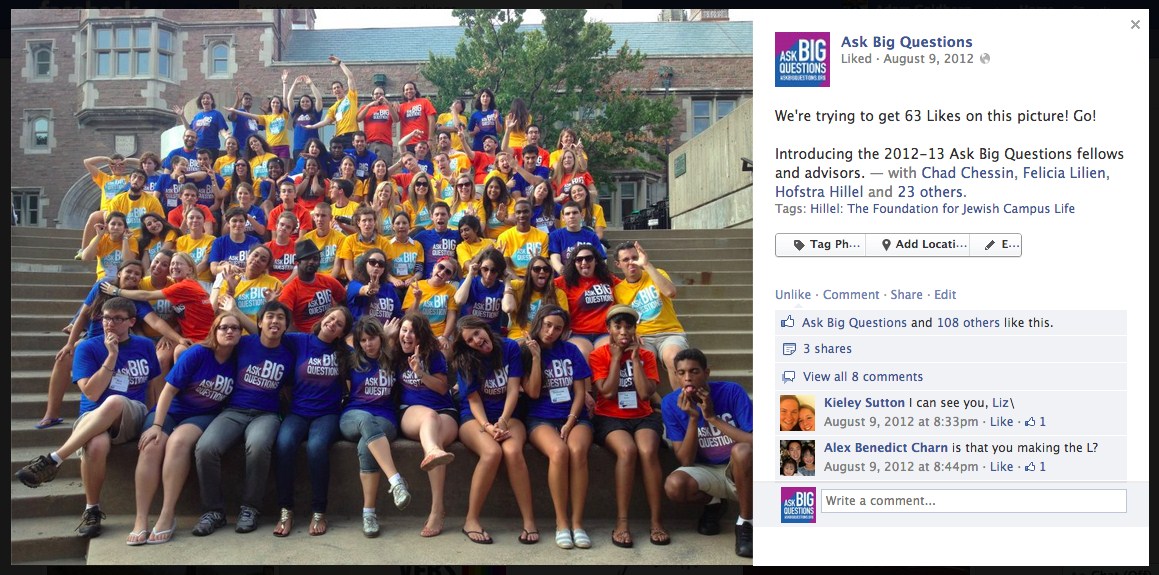 Image Source: Ask Big Questions
The moral of the story is to ask your fans, and you shall receive. You'll be surprised how responsive they will be. Below are some other forms of Facebook posts that will elicit a fan response.
– Fill in the blank
"I __________ when it rains"
– Comparison Posts
"We're trying to settle a debate. Crunchy or Smooth?"
– Yes or no/True or False
"True or False? Superman is the greatest superhero ever!"
– Ask for the 1 word + Image
"What 1 word comes to mind when you see this…"
– Caption this image
"Caption this photo…"
Do you have any Facebook posts that elicit a response? Let us know in the comments