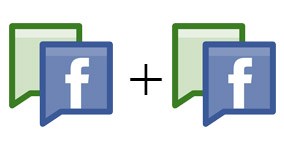 Merge Facebook Pages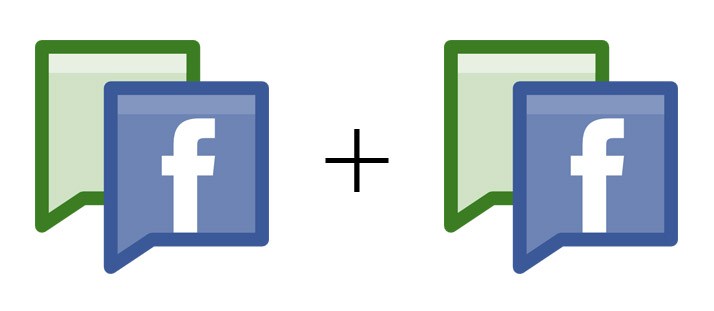 Update: 8.17.13
Facebook changed the look and feel of the settings since this article was originally published.
Step 1: On your page. Click Edit Page at the top of your admin panel. Make sure you are logged in as yourself, and not your page.
Step 2: Select Merge Pages and click Merge duplicate Pages
Step 3: Fill out the form and click send.
Note: Previously Facebook forced you to merge the smaller page into the larger page. Their help section doesn't mention that anymore. I can't test it as I don't have any pages to merge anymore. Let me know what you find out in the comments.
Caution: When you merge, the content of the page you are deleting will be gone forever. Content on the page you want to keep will remain unchanged. Likes and Check-ins are the only items that will stay from the old page.
I recently learned that you can merge Facebook pages via the admin section. Facebook makes this available for Pages that represent the same thing and have similar names. You'll only be able to merge the page with fewer Likes into the page with more Likes.
This post will help you if a duplicate page was created for your business or organization and you want to combine them into one. You'll need to be an admin of both pages in order to request the merge. If you need to claim the extra page, see Facebook's help guide on how to do that.
How to merge Facebook Pages
Step 1 – Go to the admin settings of your Facebook page and click "Resources" in the menu.
Step 2 – Click "Merge duplicate pages"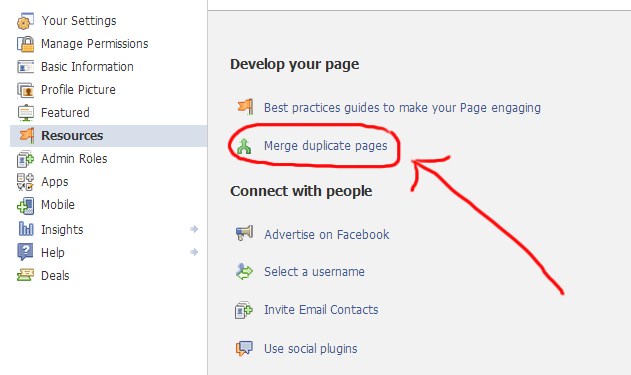 Step 3 – You'll be taken to the below screen where you can choose which page you want to keep, and which page you want to merge. Make sure you are choosing the right page to keep. Facebook warns you that the page you decide to merge will lose all other content. Also, keep in mind that you can only merge the page with fewer Likes into the page with more Likes.
____________________________________________________________________________________________
Do you need a social media strategy? Do you like learning with others? Sign up for my three week social media course.

____________________________________________________________________________________________
You'll notice that the page I want to keep in the below example has a similar name to the page I want to merge it to. You'll also notice that you can merge up to 5 similar pages.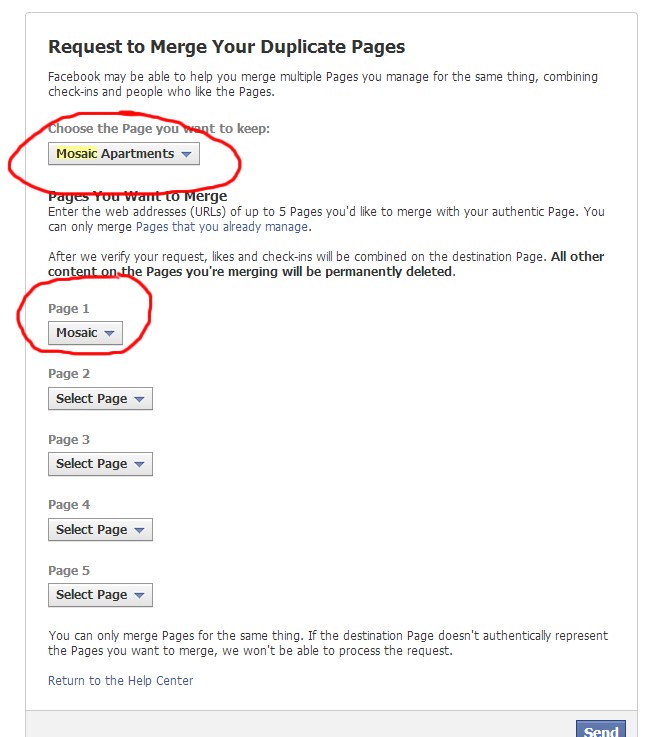 Facebook will need to approve your request to merge pages, so be patient as I'm not sure how long this process takes. I'll update this post with what the rets of the process is on Facebook's end.
UPDATE 4/4/13
Facebook sent over an email confirming that the merge has been completed. As promised, the content has been lost from the deleted page, but the Likes and check-ins remain. Thanks Facebook!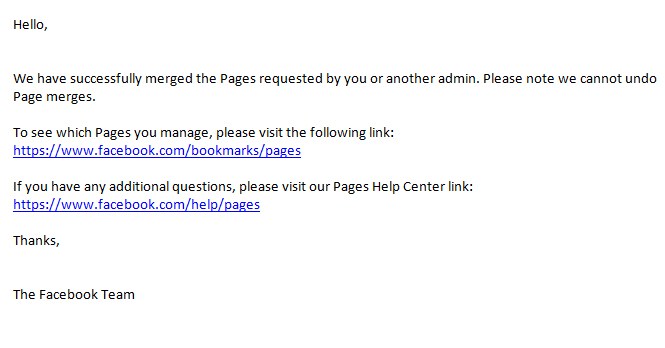 See Also
Win a Free Social Media Course
Convert a Personal Facebook Page to a Business Page