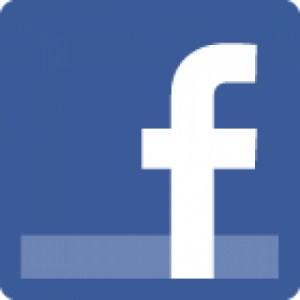 Facebook Engagement
In this post I'll share a way to use a Facebook engagement trick to engage your audience, promote a new offer and to gain new fans using social media. The apartment communities that I post for run referral bonus incentives to current residents who refer their friends. In the below example, the community is offering $500 to those who refer their friends to lease an apartment.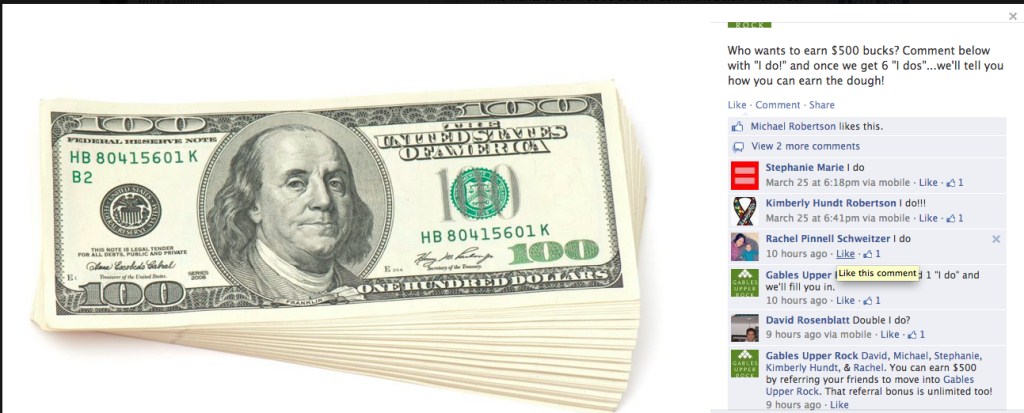 Instead of telling the audience what the new offer is right away, I wanted to make them earn it. I also asked for a comment instead of just Liking the status. Asking for 6 Likes before revealing the offer was done intentionally for two reasons. I didn't want to set the goal too high as to not reach it, but Facebook only allows you to tag 6 people in a post at a time.
Once the post reached 6 Likes, I not only responded with the offer, but I tagged all those that responded to make sure they received an alert. Facebook now allows for direct replies to each comment, but this was before that was enabled for this page.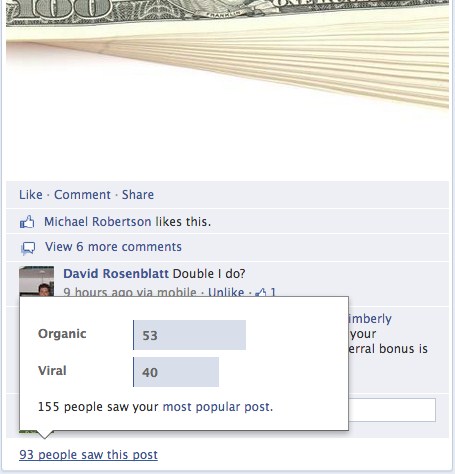 Testing the strategy
This example also increased the viral reach of the page as each "I do" comment created a story on the walls of the commentors. The idea behind that is their friends will ask their friends what it's like to live at this community.
As a page admin, you'll be able to see what the reach is for each post. Use this information to make similar posts to test if this strategy is worth replicating.
Everyone wants more money, and this facebook engagement example plays off that. It also gets fans involved in reaching a common goal, which in this case, was finding out what the offer was that would earn them $500.
Be timely
It's important to watch when you hit the 6 comments as your fans will appreciate the timely response. They're more likely to forget that they commented if you are not timely.
Are you going to try this Facebook engagement trick? Let us know in the comments?
See also: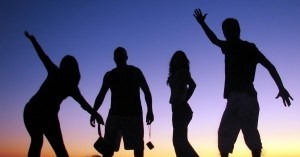 How to Optimize Facebook Events