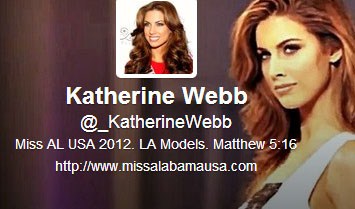 ESPN Comments Create Trending Topic
If you watched the National Championship game on Monday, you saw the announcer, Brent Musburger, going wild for an attractive woman in the crowd. That attractive woman was the girlfriend of the Alabama quarterback, A.J. McCarron.
Her Twitter followers immediately went from 2,300 to 231,000 at the time of this posting. ESPN did apologize for going too far with comments. After the comments, Webb was a trending topic on Twitter as well.
Do you think Musberger went to far? Let us know with you comments!
Source NBC.