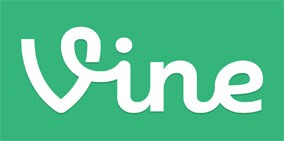 Case Study: Evaluating a New Platform
I was browsing my Twitter feed a few days ago and I came across an excellent use of Vine. It just so happens that this came from a friend of mine, so I reached out to her for a comment. Jenna used Vine to highlight the renovation progress of the new building her organization is moving into. Jenna's works for Hillel, the Foundation for Jewish Campus Life. As my readers know, I also used to work for Hillel. Hillel's mission is to enrich the lives of Jewish undergraduate and graduate students so that they may enrich the Jewish people and the world
Keep reading to see what Jenna to say…
Q: Why Vine?
For some time students had been demanding visuals of the new renovation of Queens College's Hillel space. And while I updated the renovation via Facebook regularly, many people asked for better quality, larger, more telling photos. Being limited to a smart phone camera, I figured I would try a different visual medium, and Vine has gotten a lot of buzz.
Q; Is this your first Vine?
No, this is the second Vine video for Hillel. The first video was the walk from the Hillel space that was being renovated to the temporary Summer space. I had some trouble with the VIne app, however, and needed to reload it a few times, so the video seems to have gotten lost.
Q; How is Vine interwoven in your overall social media strategy?
As of now, it is not. After I hear from reactions from students about what we have posted thus far, we will decide as a team (myself and the Online Engagement Chair of our student leadership team) whether or not to invest time in Vine-ing.
Q: How do you plan to use Vine in future
I am currently working through the details of using it for Hillel Testimonials of things like Taglit-Birthright, Alternative Break, Shabbat, and overall Hillel experiences.
Summary
I'd like to point out a few things regarding Jenna's Vine usage.
. Jenna took commentary from her audience and gave them what they wanted.
. She is testing if the platform is successful before jumping in
. She is experimenting with using Vine in different ways to test its effectiveness, but isn't sold on it yet.
Definitions
If you aren't familiar with the Hillel lingo…
Taglit-Birthright – A free 10 day trip to Israel for Jews ages 18-26 who have never been on a peer lead trip to Israel.
Shabbat Dinner – A s the Jewish day of rest and seventh day of the week. Hillels tend to hold weekly or monthly events surronding this event, which requires marketing and promotion
Alternative Break – A trip that send college students during either winter or summer break to do community service instead of partying with friends. These trips also require marketing for recruiting efforts.