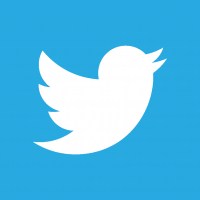 10 Twitter Fun Facts That You Didn't Know
In this post I'll share 10 Twitter Fun Facts that you didn't know. You can watch the Ted Talk yourself, or if you want the quick and easy version, scroll down to my list.
I have been obsessed with watching Ted Talks recently and today was the first time I typed in Twitter just for poops and laughs. The one I found has to be my favorite Ted Talk to date. In 2009, Evan Williams, who was an integral part in bringing Twitter to the world, gave a Ted Talk and provided all of these fun facts that you see below.
1. Twitter's logo has changed multiple times since it's launch in 2006
– Odeo was a directory and search destination website for RSS-syndicated audio and video.
– Source: Wikipedia
– See the press release from Tech Crunch from back in 2006.
2. Jack Dorsey, who invented Twitter, worked for Odeo under Evan Williams
3. Twitter launched in 2006 as a side project at Odeo
4. Twitter was originally implemented via SMS. Users could text 40404 to send a Tweet to their friends.
5. The initial use of Twitter was to answer the question "What are you doing?"
6. "Tweeting" wasn't always the verb associated with Twitter, it used to be "Twittering"
7. Twitter was originally designed as a broadcast medium
8. Twitter users invented a way of replying to others with @replying. It was not built into the original platform
9. A company in virginia called Summize built the original Twitter search engine
– Look at the Summize Twitter profile for a bit of nostalgia
10. Twitter bought Summize and folded it into the main product
All of these fun facts were new to me after watching this Ted Talk. Ted's tagline is "Ideas Worth Spreading". They release a new Ted Talk everyday and believe me when I say, they are fascinating!
My First Experience with Twitter
I remember using Twitter online when I was still in college and apart of my business fraternity, shout out to Alpha Kappa Psi at the University of South Florida. Not many of my friends were on it, so I didn't use it much. I started using it to keep up with friends in 2011, but when my blog was born in 2012, that's when I started using it in full force.
I tried to find what my first Tweet was, but the Twitter API only allows us to go back to 3,200 Tweet. If you tweet far less then I do, head over to All My Tweets to find your first Tweet. Is it hilarious? Share what your first Tweet was in the comments.
See Also:
Use this Twitter Trick to Maximize Your Reach
3 Ways to Improve Your Twitter Usage
How Do I get More Twitter Followers?