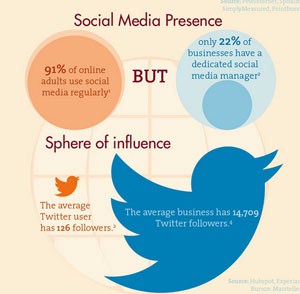 Why Your Brand Needs to Embrace Social Media
Social Media Marketing is accelerating fast and the habits of most businesses are not caught up with those of the typical user. It's important to start thinking about how you can future proof your brand.
The infographic below is a wealth of information and fun to look at too! My favorite quote in all? "Don't be as engaging as a rock!"
Thanks for sharing Jacob!