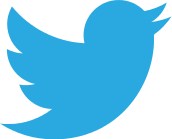 Updates to Twitter for Mobile Devices
Twitter made updates to their mobile app this week regarding how you share photos. These Twitter updates will make the sharing of photos more social…and awesome!

[Tweet "These Twitter updates will make the sharing of photos more social…and awesome! sociallygold.com/updates-to-twitter-for-mobile-devices via @socially_gold"]
"We're rolling out two new mobile features that make photos on Twitter more social. One is photo tagging, which lets you tag the people in your photo; the other is the ability to include up to four photos in a Tweet." says Twitter.
New Features
You can tag up to 10 people in a tweet, without sacrificing any characters…WHO HOOO!!!
You can upload up to 4 photos in a tweet, which automatically creates a collage. This feature is currently available on iPhone and will soon come to Android and twitter.com.
Here is an example of a tweeted photo with multiple people tagged in it.
The large text in this photo was created by covering the camera in Snap Chat, creating a black screen and then taking a screen shot.
Here is an example of an uploaded photo with multiple people tagged and still having 140 characters. pic.twitter.com/g5m9zbl3oH

— Adam (SociallyGold) (@Socially_Gold) March 29, 2014
How can you use this?
This update is exciting for brands because it will allow you to create more engagement around your photos. Also, it will encourage you to post your photos on Twitter, rather then via Instagram and then shared to Twitter.
I always recommend that you shouldn't share photos on multiple social networks, you want to give a reason for your fans to follow you on both. They are likely to get annoyed if you are posting the same photos multiple times.
What's your take?
How do you feel about these new features? I'd love it if you shared how you are going to implement this in the comments, so others can learn from what you're thinking.
I'll start…This will be really helpful if you are live tweeting an event. You have the ability to create real-time engagement by tagging up to 10 users in a photo, you'll need to know their name (or username) to tag them of course.
Now it's your turn to share some potential ideas for these new features. Scroll down and share an idea or two. Also, don't forget to share this post with friends.