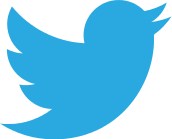 Twitter to Add Group Chat, Better Search and an Algorithm
Anthony Noto, CFO of Twitter shares thoughts about how Twitter can be more relevant and easier to use.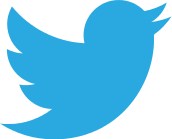 I prefer Twitter over Facebook because it's easier to connect with other users who have similar interests from far and wide and it DOESN'T have an algorithm that dictates what I see. According to Anthony Noto, CFO of twitter, an algorithm may be on its way
"If you think about our search capabilities we have a great data set of topical information about topical tweets," Noto said. "The hierarchy within search really has to lend itself to that taxonomy." With that comes the need for "an algorithm that delivers the depth and breadth of the content we have on a specific topic and then eventually as it relates to people," he added.
Now it may be hard for users to sort through every tweet that comes across their feed, but that is what makes Twitter so great! Facebook serves you stories that it thinks you'll enjoy, which may not always be the case. I understand what Twitter is trying to do. They are trying to get more people using and enjoying their service. If users are getting overwhelmed with an unfiltered stream of tweets, they may ditch the service all together. How do you feel about Twitter playing with what appears in your feed?
Group Chat
We also heard that Twitter may be offering group chat in the future. Right now you can only direct message one person at a time. If there is a need for a multiple person conversation, you'll have to leave Twitter. This is a change that I'll welcome.
Twitter Search
Twitter also wants to enhance its search capabilities. The current search is good at best but their new head of product is focusing heavily on search for 2015.
What do you think?
I'm excited for group chat and a better search experience, but I'm not happy about a potential interference of my feed via an algorithm. College football did away with its computer ranking because of the public outcry of its unpredictability. Don't NCAA my Twitter feed please!