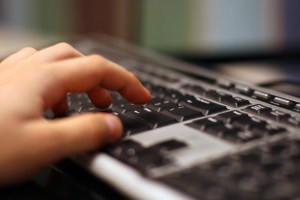 The Hunt for a Social Media Job
By Brooke Weinbaum
So you want to know what it's like to interview for a social media position? Well it's not as easy as "liking" the company's Facebook Page, my friends (no pun intended)! As someone searching for a job in the social media world and a follower and student of SociallyGold, I'm going to let you in on a few key things I've learned from my interviews for social media.
Experience* A job in social media means more than writing on your best friend's wall while in class or uploading pictures from Saturday night's party. They're looking for real, live evidence that you have been doing social media for a bigger cause. Haven't had a job to use social media for just yet? What about a Facebook event you may have created for your campus club or young professional mixer? These show initiative and credibility. Don't be surprised when they ask you to pull up the page in front of them to really show off your skills.
Don't be afraid to talk about the social networks you personally use. The go-to's are Facebook, Twitter, Pinterest, and Instagram. But what else have you discovered that may be the next big thing? What about the way Youtube and Vimeo have become the latest marketing tool, make sure to know the latest trends.
Great writers always read. While you may not consider yourself a professional writer, you will be paid to use words in a way that grabs people's attention. So what better way to learn than to read from other experts? Adam at Socially Gold is one of many bloggers who are giving you the latest and greatest tips on social media. Have you been reading TechCrunch and Mashable? If you haven't heard of them now's the time to go spend a few hours catching up on the past six months. Showing that you know what's going on in the social media world makes you look like the social media expert that you are.
Many companies are hiring social media managers to get the word out about their product, mainly for free. Research the company and come up with a few strategies on how that can be done through social media. Are you interviewing for a minor league baseball team's PR company? Think about who your target demographic is, how you want to reach them, and through what medium. You wouldn't post a picture of a cute kitten with a saying "If you build it they will come". Show that you know what you're talking about and think out examples so you don't seem clueless.
What's your favorite? While this may seem obvious I was caught off guard by "What is your favorite social media campaign you've seen recently?" Personally, I see tweets, filtered photos, pins, and status updates all day and it took me a minute to really think about a good one. Keep that in the back of your mind for when they pull that out!
If you have personally managed any type of Facebook page for a company or even a group, they will probably look through it. Make sure it has been updated and is active. Inactive social media networks do not look good!
While we all love our own personal social media sites because we personalize them for ourselves, part of your job will be writing and liking posts that you may not be interested in. One of the company's I interviewed with has many products including anti-virus software. Understanding that not everything is as fun as the normal Facebook posts on your personal page is important, and learning how to get creative with things as boring as software is even more. Be prepared when they ask you about writing for a not so exciting product.
I hope I have provided some insight in what interviewing for a social media manager position could possibly be like. Remember to do your homework –besides tweeting, liking, and of course following me @inbrookesshoes- find out what's happening in the social media world so you sound like the social media expert you know you are!
---
Brooke Weinbaum is currently a blogger for All My Faves , the internet's most popular homepage! She lives in Tel-Aviv and is ending her five month program with Career Israel. You can follow Brooke's life at her own blog http://inbrookesshoes.wordpress.com/ and of course follow her @inbrookesshoes.