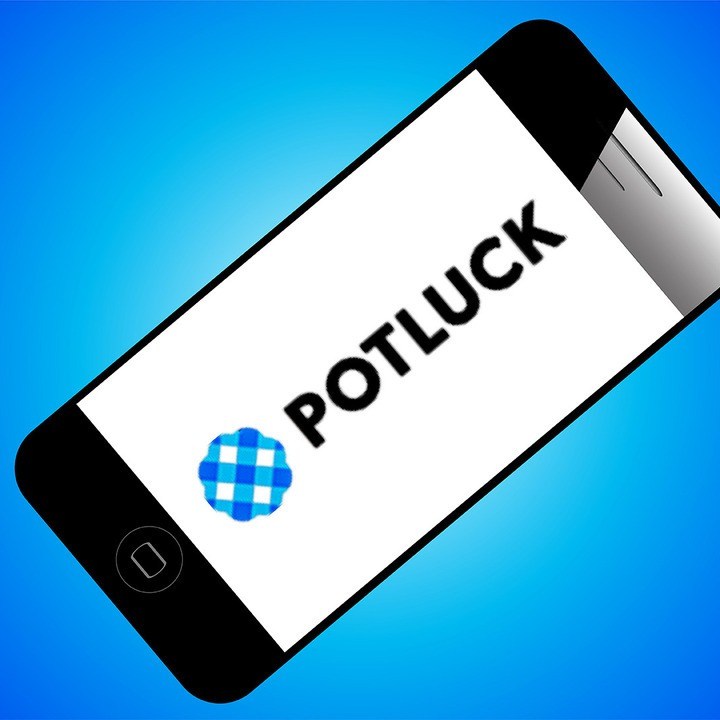 New Social Network: Potluck

I posted on my Facebook Page and asked what the next Big Social Network is going to be. One of my fans said Potluck. I did some research and found an article from Mashable that included a link to post all about Potluck. It is described in a blog post as…
"A house party on the internet,"
What's cool is that Potluck populates a feed of links shared by your Potluck friends. The feed won't tell you who posted it until you click through it and start exploring. You can also share any link anywhere on the internet from the bookmarklet you download. Your feed will also show you the number of people talking about it. This idea take away the pressure to get likes or retweets. Potluck brings you and your friends together view common interests. You can even meet your friends' friends.
Sharing is caring
Potluck is aimed at those who like to share on Facebook or Twitter. I personally stay away from sharing too many links on Facebook as to not annoy my friends. Facebook isn't the right platform for that. Twitter streams are so fast that it's hard to keep up. Potluck may be the answer to sharing what you think is interesting at the right place and time.
A place to make new friends
"Your default view is a feed of all your friends' activity: it includes links your friends posted and ones they're talking about with their friends. This means you'll often find yourself seeing new faces, talking to people you don't know yet, and stumbling across topics you wouldn't have thought to look for. These interactions couldn't happen in other places online, where talking to friends-of-friends is creepy and browsing content that isn't perfectly tailored to you is a drag."
iOS App coming soon
You can download the app here.
What do you think?
Does potluck have potential to be the hot new social sharing network? Let us know in the comments.