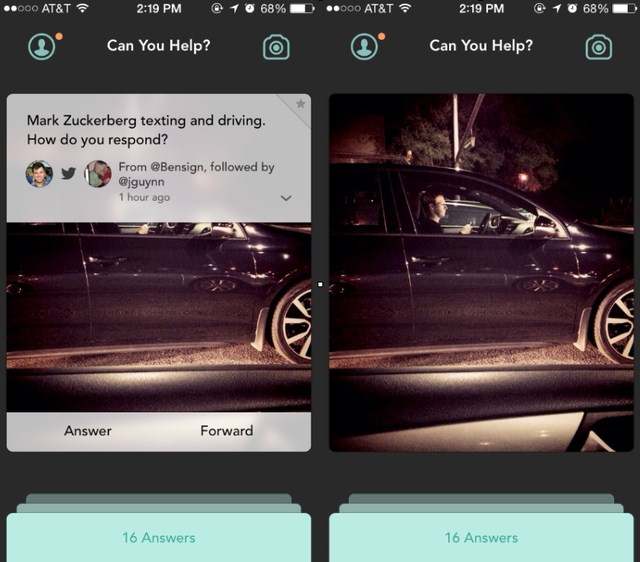 Mark Zuckerberg Caught Texting and Using Jelly?
Yesterday, Twitter co-founder Biz Stone released Jelly, a photo sharing knowledge engine that let's you ask your friends questions with photos you take. Twitter user @BenSign caught Mark Zuckerberg texting at a red light and published the photo on Jelly.
Is Mark texting, or is he browsing the new Jelly app?
So far, Jelly is pretty addicting. You post questions, answer questions and interact with your own social network, and your extended ones. I'll continue to cover Jelly and it's progress. I have a feeling there will be updates with more features, and enhancements based on the user experience. Look out for a more detailed Jelly post soon.