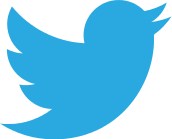 How To Find Your First Tweet
Can you imagine? Twitter is 8 years old! They're getting older, wiser and still picking their nose. To celebrate their birthday, Twitter released a tool to find your very first tweet, or anyone else's for that matter.
For our 8th birthday, we're looking back at a few of our favorite first Tweets. You can too. http://t.co/CIkjRf8iNm #FirstTweet

— Twitter (@twitter) March 20, 2014
I first joined Twitter back in 2009. I wish I could say my first tweet was super awesome, but sadly I can't.
hello everyone

— Adam (SociallyGold) (@Socially_Gold) January 27, 2009
If you are interested in seeing your first tweet, check out first-tweets.com. I had some extra time, so I searched some others' first tweets.
Just spent amazing time with Colbert! Is he sane? He is cool! #cgiu

— Bill Clinton (@billclinton) April 6, 2013
I'm getting started on twitter….

— jimmy fallon (@jimmyfallon) December 4, 2008
HI TWITTERS . THANK YOU FOR A WARM WELCOME. FEELING REALLY 21st CENTURY .

— Oprah Winfrey (@Oprah) April 17, 2009
Hello World, the Real King James is in the Building "Finally". My Brother @oneandonlycp3 gas'd me up to jump on board so I'm here. Haaaa

— LeBron James (@KingJames) July 6, 2010
I learned about this cool Twitter tool from subscribing to updates whenever Twitter tweets to better manage my updates. Here are a few other ways to manage your Twitter feed. What was your first tweet?