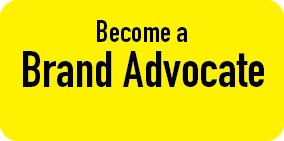 Become a SociallyGold Brand Advocate

It's time to take SociallyGold to the next level, and what better way to do that through Brand Advocates. Other social media brands have loyal fans who share their content and navigate to their page as to not miss out. As a brand advocate, you'll earn a free seat in one of my social media courses, for yourself or to give away.
What do you have to do?
As a brand advocate, I'll ask that you share my next 5 articles as of 5/29/13 on one of your social media sites. Of course, I'd like you to share articles forever, but it will only take 5 to earn yourself the seat. I'll also ask you tag SociallyGold on Facebook or Twitter (@socially_Gold) so I know you have shared.
Why Brand Advocates?
Every brand or organization should have brand advocates. People that are loyal fans who share your content because it is so compelling. As a brand advocate, your friends connected to you will know that you are a SociallyGold Brand advocate.
What do you get?
In addition to a free seat in my social media course, if you so choose, you'll get a landing page on sociallygold.com with your name in lights, a short bio and links to any websites you are associated with. This will help get your body of work to the world as well.
Sound like a plan?
Notify me of your interest via email and I'll be on the lookout for your 5 shares. Looking forward to having you as a SociallyGold Brand Advocate.