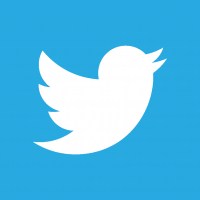 How to add a Twitter Follow Button
If you are looking to add custom Twitter buttons to your website outside of the standard plugins, you've found the right place. In this post I'll explain how to add the Twitter follow button to your website. This is a great way to get more Twitter followers too. I'd suggest including it at the top of every page or on your sidebar.
How to add a Twitter Follow Button
Step 1: Go to the Twitter buttons page
Step 2: Twitter offers a few buttons, but we'll cover the follow button in this tutorial

Step 3: Edit the options for your Twitter follow button
. Your username should already be filled out if you are logged into Twitter
. You have the option of your button including your username
. You can choose a large or small button
. You can opt-out of tailoring Twitter. Click the [?] to learn more about that option
Step 4: Copy the HTML code on the right
Once you like the way your button looks, copy the html code and paste it in your website where you want the button to be.
Step 5: Enjoy your button

Now that you have installed your Twitter follow button, you should start to see more followers come your way.
Follow @Socially_Gold
[Tweet "How to add a Twitter follow button to your site via @socially_gold"]